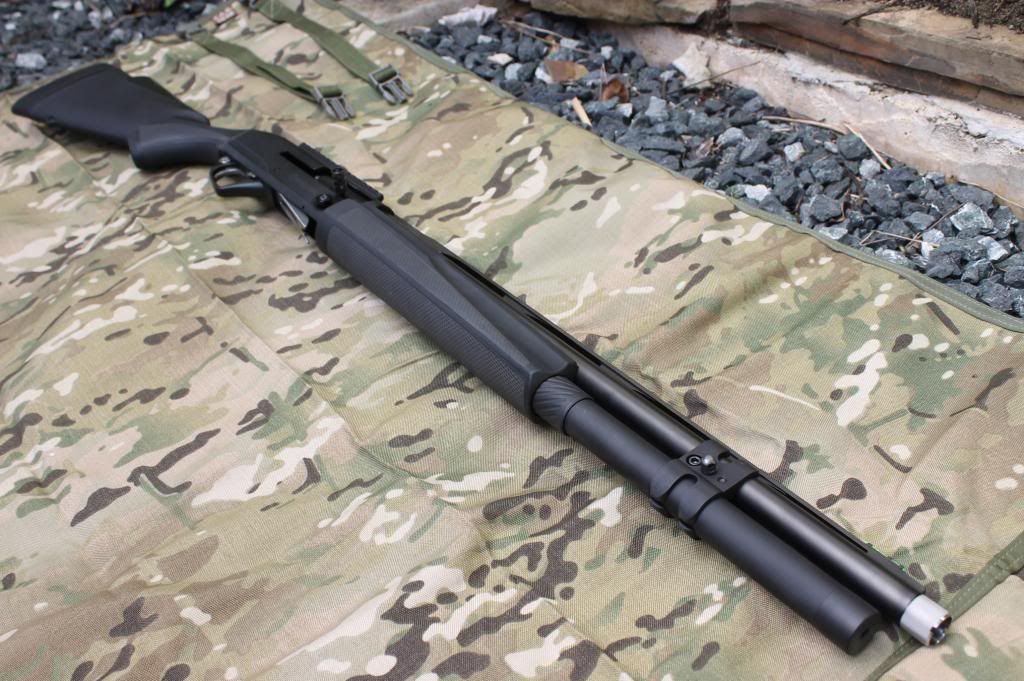 This would look better in my gun safe at home........
The supply of ridiculously nice tactical shotguns at
http://www.strongsidetactical.com
is getting, well, a little more ridiculous. If you didn't already snatch up the FNH competition SLP shotgun then you have no excuse for missing this one.
The Remington VersaMax has been on my list of wants for a while now. From day one when I decided to get into 3-gunning, I had plans of buying a Remington 1100 and modifying it for 3-gun. The platform has a VERY long history of dependability as hunting guns. Remington 1100's are relatively easy to find and there are enough quality aftermarket parts to create a really nice tactical shotgun.
Well, Remington apparently knew what I was thinking because they went and created the perfect tactical shotgun and are selling it directly. The Remington TAC-4 was nice, but the VersaMax takes the shotgun to a whole new level.
Featuring an 8-shot magazine extension and 22'' barrel with interchangeable chokes, the VersaMax Tactical is ready for competition out of the box. Also included are a high-viz front sight, barrel clamp, and oversized bolt release, a MUST for fast shooters.
Features an oversized bolt release and ability to add picatinny rail to receiver.
This is an immediate contender with the Benelli's and FNH's of the shooting world. I can certainly tell you that the fervor among fellow competitors is hot, as many of the message boards I frequent are abuzz about it.
Check the
Remington Versamax Tactical out HERE!
Put me down for one!
Be safe and see you next time.
~Mac